Principal's Message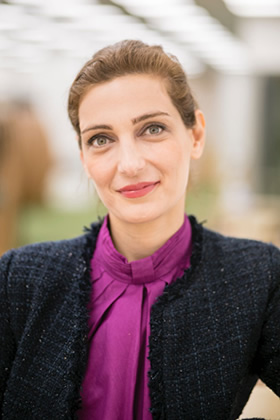 Gazel Razavi
Principal



I am honoured to have been appointed as the Principal of Parkview International Pre-School and am excited to be joining an established Kindergarten with a distinguished reputation.

I have diverse experiences in leadership and management within the field of education, most recently as a founding principal and prior to that as the Head Teacher of well-known international schools in Hong Kong.

Over the past few years, I have been involved in implementing change management, designing an inquiry-based curriculum and emphasising the importance of the development of language and literacy in early childhood. My experience in the Reggio Emilia approach, IB, EYFS, and local curricula has empowered me with a varied and innovative approach as an academic leader and enabled me to develop a deeper understanding of education within the context of Hong Kong as a teacher, leader and a parent of two children.

I strongly advocate inquiry-based learning and believe that inquiry is the foundation of early childhood education. Children should feel supported and nurtured as they explore and interact with the world around them. I look forward to becoming part of the wonderful PIPS community, meeting the children and learning together with the teachers.